Once again, we will be utilizing Virtual Learning for tomorrow, Wednesday, 2/17/21. There will be no on site instruction tomorrow. Please check your google classrooms or reach out to your teachers via email or phone for support.

Due to the weather and time remaining in the 2021 basketball season, the junior high district tournaments remaining games will be canceled. The senior high district tournament will be discussed again on Thursday afternoon. We appreciate efforts of all of our teams!

WSD will again be observing a Virtual Learning day on Tuesday, February 16th. There will be no on site instruction. As we've done the past few days, please check google classrooms or reach out to your teachers via email or phone to obtain your assignments. #itsagreatdaytobeawarrior #WarriorNation

WSD will use a Virtual Learning Day today. All campuses will be closed to on site instruction. Teachers will provide support and answer any questions during normal school hours. If you have questions or need support, please reach out to your teachers via email or phone. Stay safe and warm out there! #WarriorNation #itsagreatdaytobeawarrior

Parents, Staff, and faculty, Due to the increasing accumulation of ice, the Westside SchoolDistrict will be pivoting to Virtual Learning again today. There will be no onsite instruction today. Your teachers will be available to you via email and phone call should you need assistance with your assigned work for today. Please be safe out there as it has become very dangerous due to the icy buildup across our district. #WarriorNation #itsagreatdaytobeawarrior

11th grade parents and students, Please see the following links for information concerning the 11th grade ACT testing on 2-23-21. All 11th grade students should attend the WHS campus on this day in order to test. Students who are typically virtual will be allowed to check out and leave after the testing coordinator has released them. ACT letter from Mr. George
http://bit.ly/11thACT
ACT Non-Test Instructions for Student form
http://bit.ly/ACTNonTestInstructions

State Bowling Championships taking place Wednesday, Thursday or Friday(Feb. 10, 11, & 12) in Cabot are postponed until next week due to inclement weather. As soon as the dates and times are set by AAA we will make that information known.

Congratulations to our 4 band kiddos that auditioned for All-State this week! Samara Brogan, Lane Dunman, Gunner Cline and Riley Dunham, we are so very proud of you. A special congratulations to Samara Brogan for being selected as 2nd chair flute for State Concert Band!

Junior Boys will open up 4A-3 tournament play Monday, Feb. 8 v. Pocahontas at the Warrior Dome at 6:30pm. There will be 70 vouchers available at the gate for parents of the players and 100 extra vouchers on a first come first serve basis. 70 vouchers will be set aside for our visitors also. If you are not able to attend in person you can view the game through YouTube via OnCue Sports with Drew Veach calling the live action. Just click on the link below:
https://youtu.be/6i2OPgdqe94
Go Warriors!

The Athletic Boosters virtual meeting set for 2/03/21 has been cancelled and will reschedule at a later date.

The Westside vs Brookland basketball games that were scheduled for tonight (02/02/21) have been postponed until tomorrow night (02/03/21). 7th grade game will start at 5pm. with Jr and Sr High games to follow.

WHS/AFJROTC Cadets will be conducting a Flag Retirement Ceremony, this Friday, 5 Feb. This is an annual event in which cadets are reminded of the proper and respectful way to dispose of a U.S. Flag that has become torn, tattered, stained or is otherwise no longer serviceable. If you or someone you know has an unserviceable U.S. Flag that you would like to have retired, please drop it off at the main WHS office no later than noon on Thursday and our cadets will include it in the ceremony on Friday.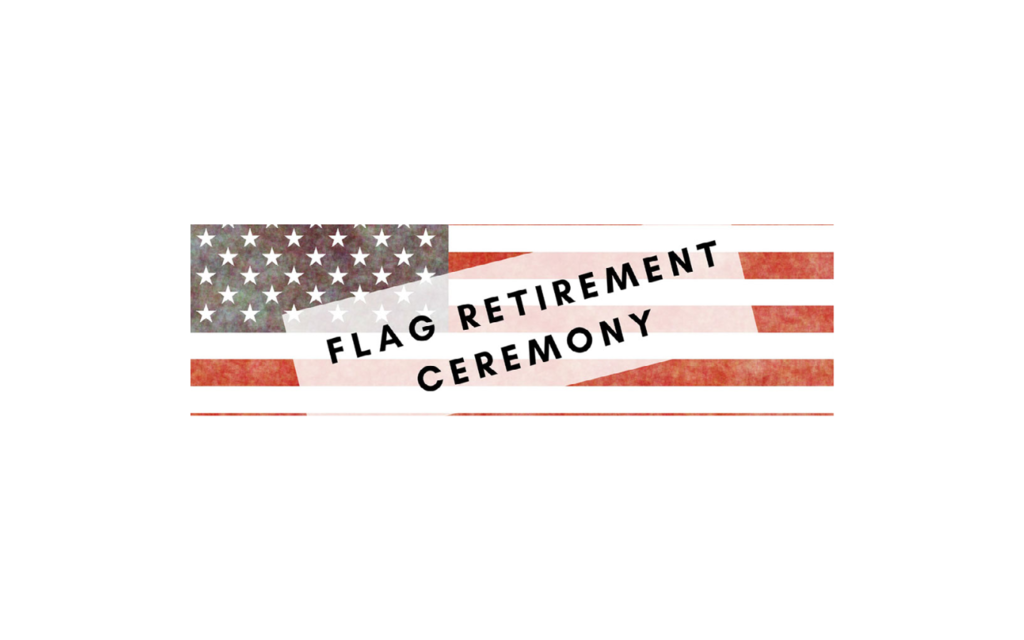 Congratulations to Slade Smith, Cole Cureton, and Jackson Parks for earning all-tournament status, recognizing their excellent individual performances in the Regional Jr High Quiz Bowl tournament last weekend. Way to go guys!

Congratulations to WHS Sr. Hannah Hayes for being recognized by the Veterans of Foreign Wars (FVW) for an essay she entered into their Youth Essay Contest.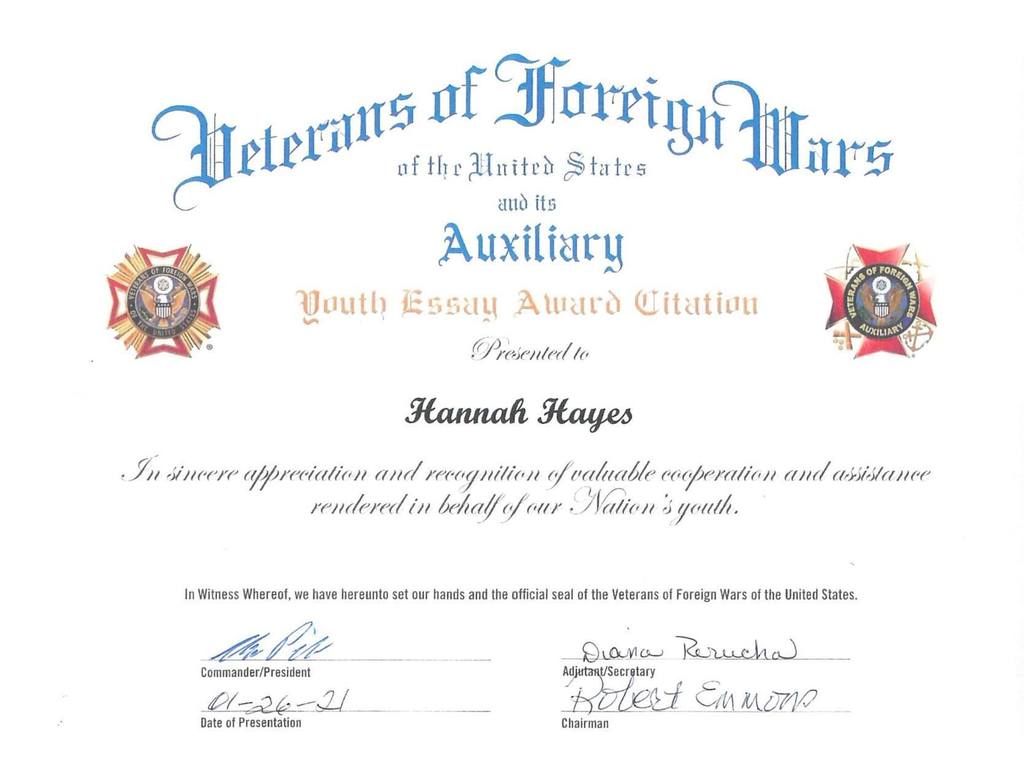 River Engle signed a letter of intent to play football with Lyon College. Congratulations, River! WARRIORS!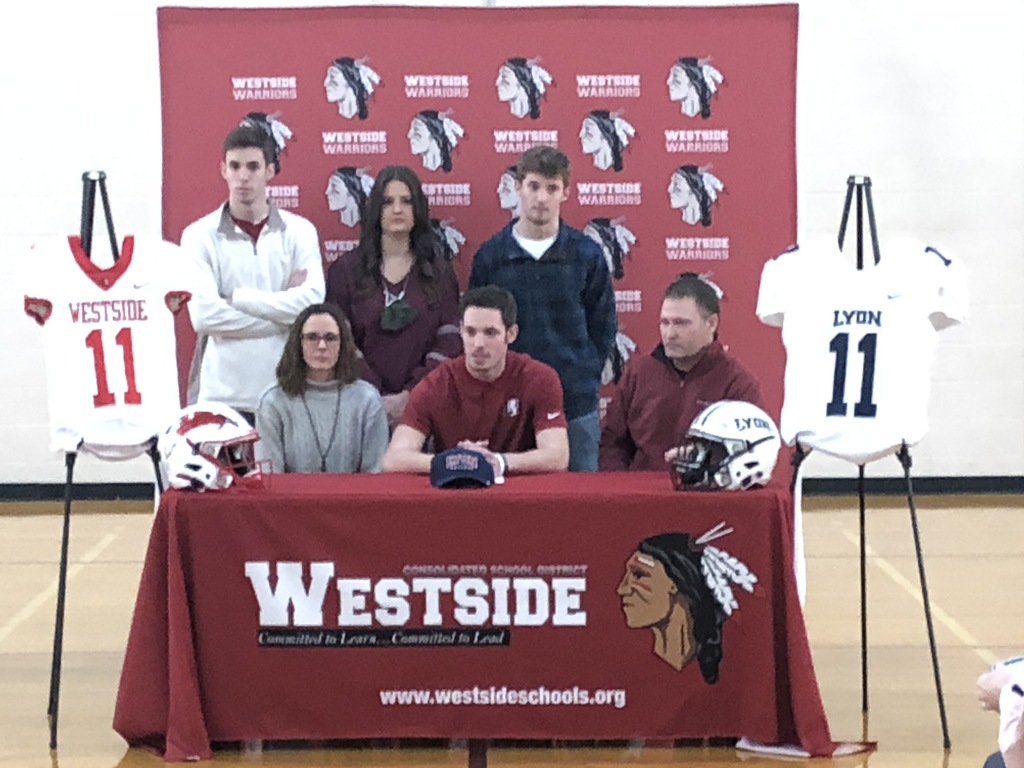 Lady Warrior Basketball 01/15/2021 v. Pocahontas. Jr. B, Jr. A, and Sr. starting at 5pm. If you are unable to attend in person you can view the games live via OnCue Sports with Drew Veach. Just click on the link below. Go Lady Warriors! Link:
https://youtu.be/ITspPoZ5nLk

School Board meeting on Monday, January 18, 2021 at 6:00 p.m. in the high school library

On Wednesday, January 13, 2021, Kaylee Cline signed an intent to play volleyball with Crowley's Ridge College. Congratulations Kaylee! It's a great day to be a WARRIOR!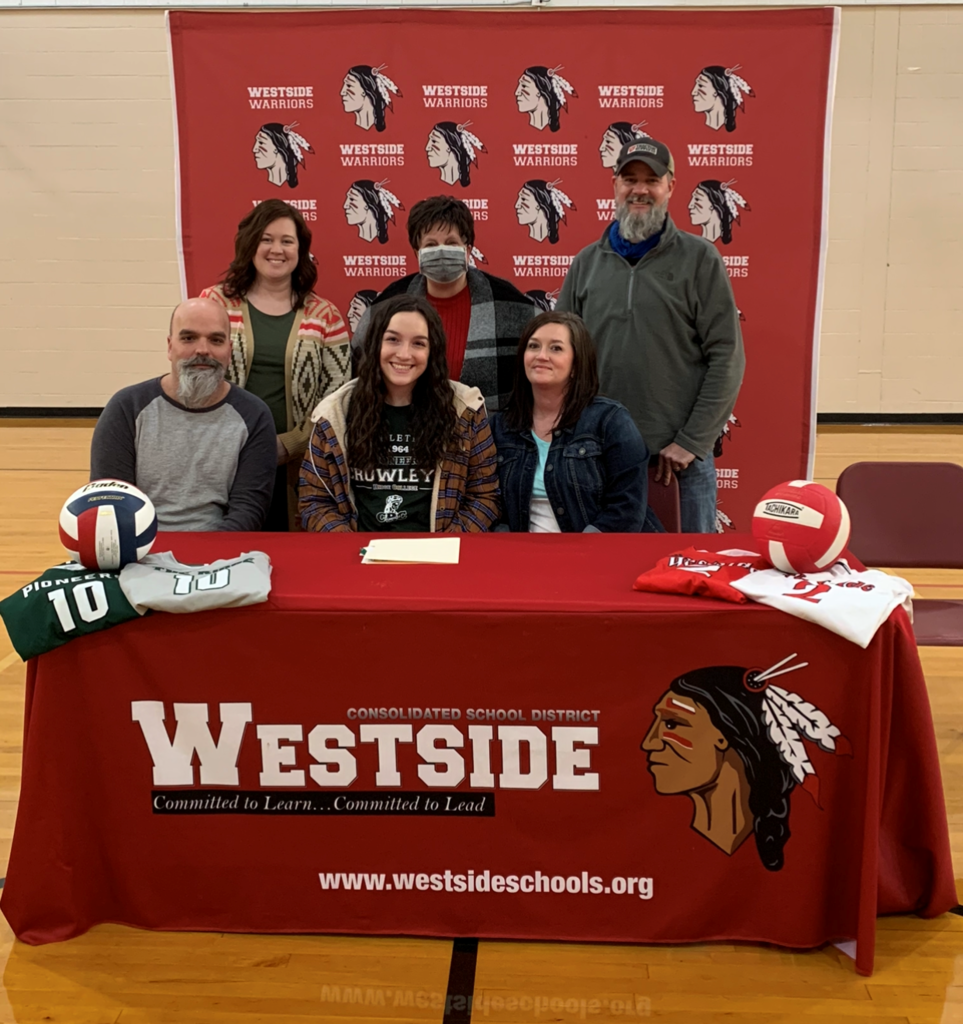 Warrior Basketball will be back in action on Tuesday, January 12, 2021 as the Lady Warriors play the Valley View Blazers starting at 5pm at Valley View. Remember vouchers are required to enter. If you cannot attend the game it is carried live stream via OnCue Sports with Drew Veach. Below is the link for all the live action. Again 7th grade starts at 5pm with Junior and Senior high games to follow! Go Warriors!
https://youtu.be/_bSzf42j1mg